When purchasing a helmet for yourself, it will be easy to select one that perfectly suits you.
But if you are looking at buying one for your kid, it can be a bit hectic, especially because few choices are available.
Whether your kid is new to riding or has little confidence in what they do, buying a high-quality helmet is always important.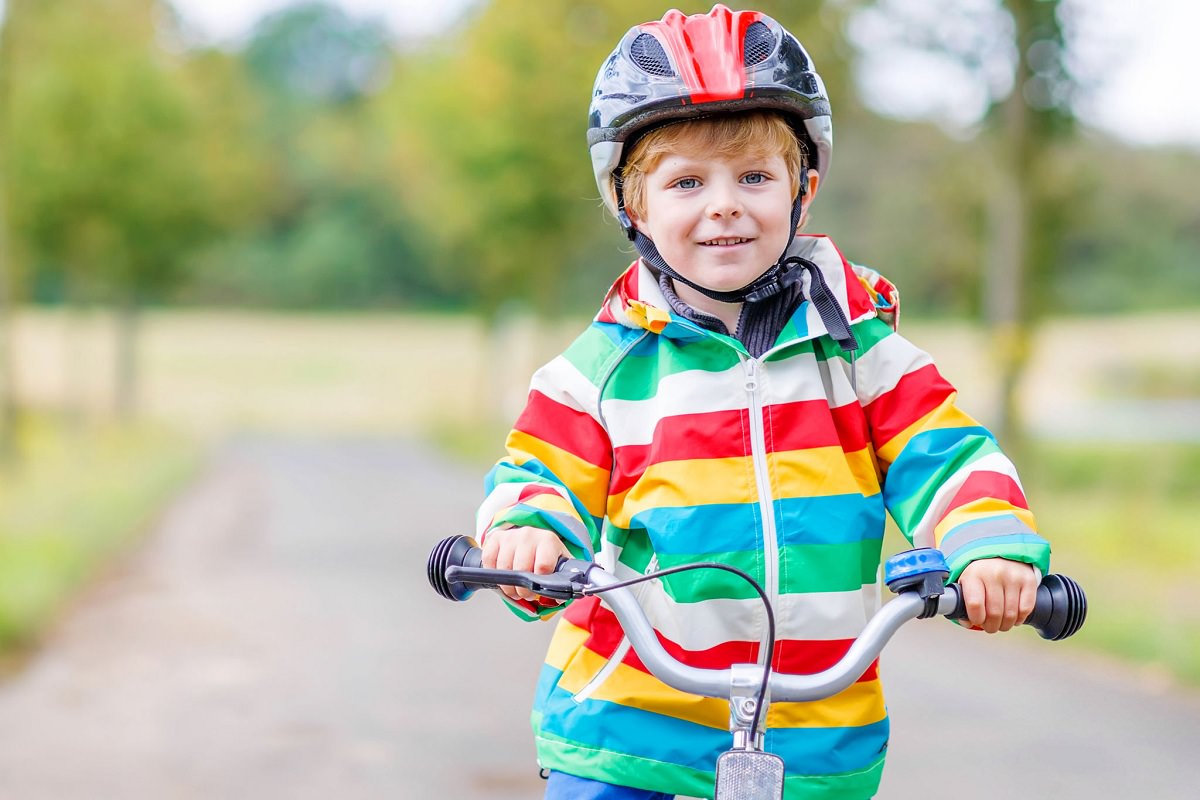 Top 5 Kid's Bike Helmet
You have to consider so many things when buying a bike helmet for your kid. Such include comfort, weight, and quality. Here are some of the top 5 helmets you can consider.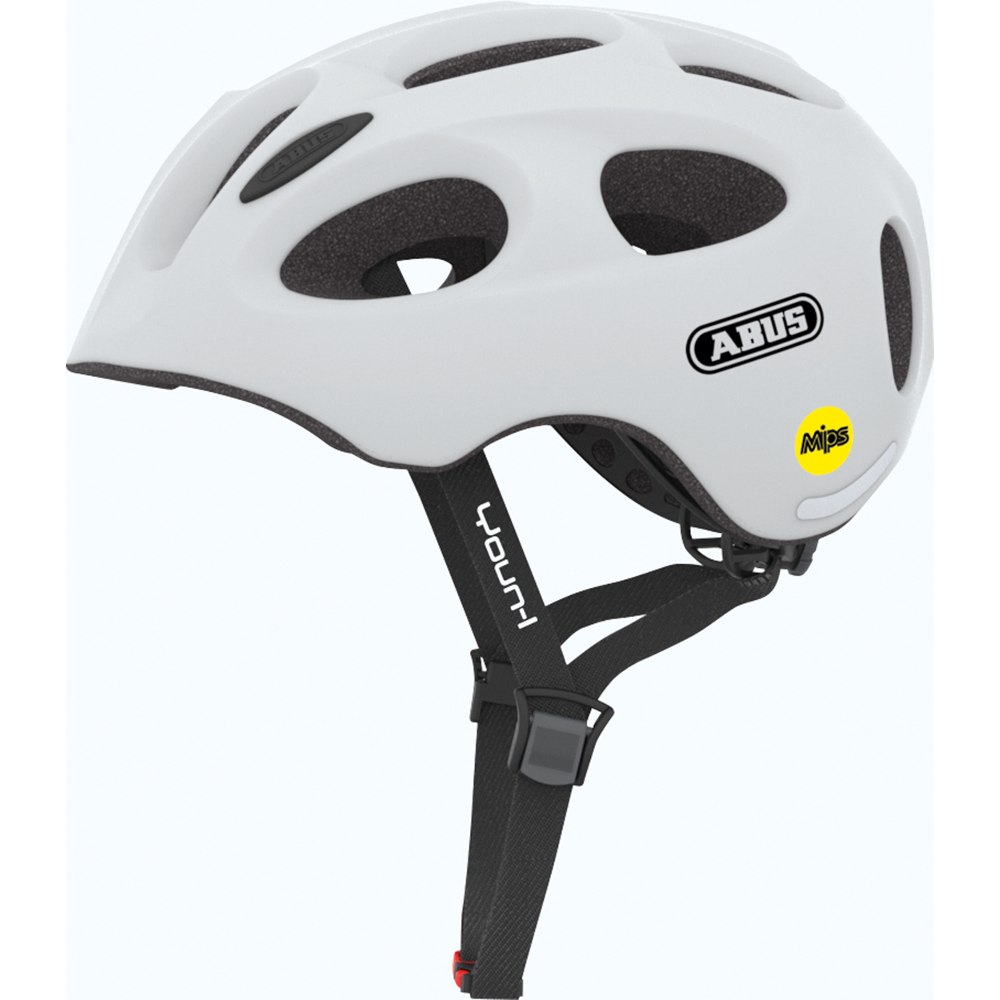 The comfort that a helmet brings to one when riding a bike is one among many reasons why you will want to settle for it. AKASO K1 helmet for kids provides this comfort and provides great breathing space for them. It is fitted with 16 air vents that give room for ventilation and allow heat to get out of it.
Therefore, the helmet is always cool and dry, so your kid will have easy riding time. The size is not so big nor too small, but the best thing about it is that you can adjust the size as you wish to fit that of your kid. When adjusting, you use the Y-shaped strap that helps in moderating its fit to different head sizes.
Moreover, the straps help in providing extra support to the kid. They will ensure that the helmet stays intact all through the riding period. Another protection feature available in this helmet is the anti-insect net that prevents insects from entering it.
For protection also, it uses high-quality and durable shell material. The inner side of the helmet has EPS foam that acts as a shock absorber. The inside material is also able to resist dropping.
Upon purchasing this helmet, your kid can use it in many outdoor activities, including biking, roller skating, and much more. It also features a fill light setting that captures great photos and videos even when the lighting is not great.
2. ABUS Kids Helmet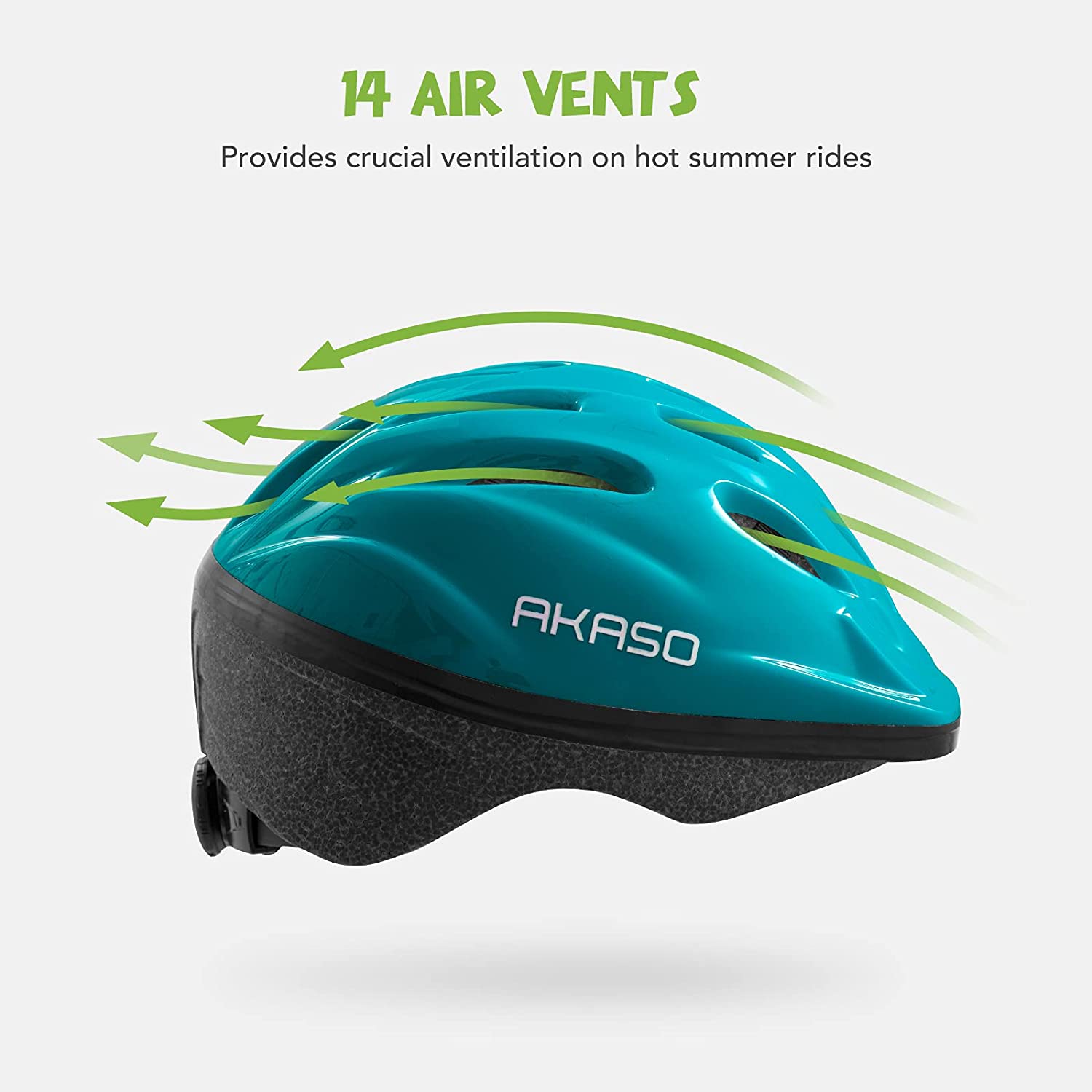 There are various designs of ABUS kids' helmets that you can try. One thing that is consistent in these kids' helmets is that they are super comfortable. Also, the helmets can accommodate any style, and there are even special ones that will ensure your kid is visible from afar.
The fact that these helmets put your kids' safety as a priority is a major reason you should consider them when purchasing one. Moreover, their ventilation system is top-notch. So, your kid will be comfortable enough when riding since they offer comfortable air dissemination spaces.
Also, to provide extra comfort, these helmets are made so that you can adjust them to fit your kids' heads. It features deep padding that provides utmost comfort and easy air ventilation on the inside. Along the chin, there are strips and a chin clip that will ensure the helmet remains intact, especially if your kid loves removing such things.
Some of the ABUS kids' helmets have clips around the ears which you can adjust. They also have a dial at the back that gets tight once the clips click to ensure the helmet remains intact. Some vents ensure insects and other objects do not reach your kid at the helmet's front row.
3. SIFVO Kids Helmet
These helmets are suitable for kids between the age of 5 and 16, and they are suitable for both boys and girls. One great feature about the SIFVO kids helmet is offering maximum protection. It normally achieves this by the presence of a built-in solid PC shel
l.
On the inside, it has an EPS foam core, enabling the shell to impact some resistance if it falls or is hit by something. With this helmet, you are sure that your kid is safe when doing any outdoor activity such as cycling or skating.
You can take out the inner padding and clean it easily. The chin pad is also removable, and it does not slip and helps keep a good fit. When riding, your kids' eyes may be exposed to dangerous sun rays, but with this helmet, a removable visor helps protect them.
Its ventilation is pretty great relative to other helmets since it offers about 15 air vents. These vents ensure constant air circulation, providing comfort and easy breathing. Also, the presence of the air vents provides a cooling effect, so your kid does not sweat so much.
One can easily adjust it to fit the size of their kid. Also, it is pretty light; therefore will be easy to move around with it.
4. SCHWINN Kids Helmet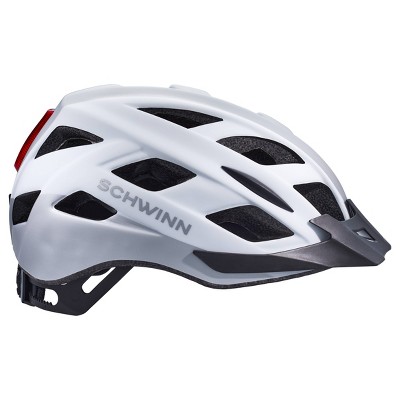 These are also great helmets, especially for kids around 0 to 3 years. Therefore, they come in small sizes, making them a great fit for most toddlers. Usually, they have an integrated visor that helps shield one's eyes from the sun. Exposing the kids to UV rays causes harm to their eyes.
Another great feature about this helmet is that you can adjust it to fit your kid's head size. Of course, you may not find the exact size you require for your kids, but you can manipulate the dial fit to get the size you require. Also, padding covers all its inside to ensure that it perfectly fits your kid.
The padding also ensures that the kid is comfortable when using this helmet. It has a shell outside that provides more protection to the kids. Also, the shell ensures that it protects the inside of the helmet from damage. Technically it ensures that the whole helmet lasts for long.
Also, the outside has a vented design and is pretty light. Its design ensures a great ventilation venue, especially when it is hot.
5. Krash Kids Helmet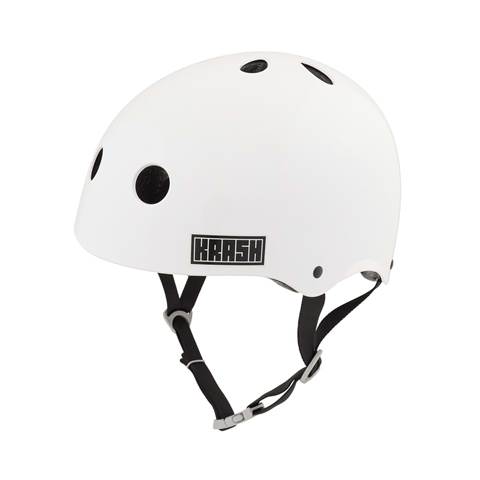 This helmet is perfect for kids, and its style is such that it is fun; therefore will look attractive to most kids. Other than its unique and beautiful outside design, the helmet offers maximum protection to the kids as they ride. The shell is pretty strong and durable to offer protection from outside dangers.
The shell also offers protection to the inner parts of the helmet. Usually, the inside has an expanded polystyrene foam that guarantees impact protection. If the kid falls when riding the bike, it will ensure that the head is not hurt.
The helmet provides about six vents for air to circulate to ensure easy time and comfort when riding the bike. Well, they may not be as much like in other helmets, but at least they serve the purpose of air circulation. They allow fresh and cool air into the helmet that circulates even to the kids' heads to prevent sweating.
Along with the ears, LED lights light up in two different modes, including flash and steady glow. Thus, your kid will be able to see well even when it is dark. Also, the helmet includes batteries and has an auto shut-off feature to prolong their life.
Which Kids Helmet Should You Get?
SIFVO helmet is perfect for kids between the age of 5 to 16 years, and if you are looking for one with high ventilation, then this is the perfect option.
But you can also settle for AKASO K1 Kids Helmet, which also has a great ventilation system. If you are searching for one for toddlers, then the SCHWINN will be a great option, but AKASO works well for kids of all ages. Do proper research on the type you want.
Final Thoughts!
When looking for a good helmet for your kids, how safe they are is one thing you should consider.
AKASO offers all the protection you require, among many other benefits when using it. Also, ensure that the helmet you select is comfortable and breathable.
Sign up for exclusive offers, teaching guide, events and more.