Action cameras are the number one top choice when it comes to filming or recording dynamic and fast paced sports and activities. With its compact and sturdy design, it can endure the harshest environmental conditionals making it perfect for recording thrilling sporting experiences. However, just with the action camera alone, it is extremely hard to capture good footage. You need to be filming while trying to avoid getting injured which can be a hard task to carry out. This is when action camera accessories come in to help make filming with an action camera during your sport an easier task. Action camera accessories usually are a certain type of mount for your action camera. Nonetheless there are countless of different action camera accessories out there each with their own function and use. In this article we will be looking at some of the best action camera accessories and discuss their functions along with how they are used with your action camera.
What are action camera accessories?
Action camera accessories are mounts, straps or cases that allow you to attach an action camera onto different surfaces, equipment and even your body. There are multiple different types of body mounts and straps that are designed to be used for different sports and events. Further throughout this article we will be looking at a number of good and useful action camera accessories along with which sports they are designed to be used for.
When Do You Use an Action Camera Accessory?
Different types of action camera accessories are designed to be used for different situation and sports. These accessories can change where the action camera will be attached whether it's on your sporting equipment or your body, some even will change how you operate or use your action camera. Therefore while there is no restriction to when you use an action camera accessory, which accessory you use really depends on which sport you plan on participating and filming in.
What are the Best Methods to Mount an Action Camera?
There are multiple different types of action camera accessories, and each one of them has their own unique function designed for a specific type of sport. Let's take a look at what different types of action camera accessories there are available on the market below.
Suction Cup Mount: A suction cup mount is great accessory for when you want to attach your action camera to a flat and smooth surface. Whether it is a part of your car, boat, or motorbike, these areas usually don't have a suitable spot for your action camera to attach with something like a clip or bike mount. While you can always attach the action camera onto your body, sometimes you do want to film from a different point of view, for example from the hood of a car or the front of your speed boat. This is when a suction cup mount is perfect as it can stick to any piece of glass or metal surface. These mounts are usually very sturdy and stable when attached correctly so you never need to worry about it falling off or losing grip.
WiFi Remote and Wrist Strap: This is a rather unique accessory as it is not a mount for your action camera but rather a strap that allows you to attach a wireless remote to your wrist. It allows you to click film or take pictures from just the buttons on the remote rather than the action camera. Mounting your action camera to the top of your head or to the hood of your car can make it extremely hard for yourself to control the camera since it is not necessarily extremely accessible while it is mounted. Therefore, by having a remote controller you can freely control the camera without having to attach and detach the action camera from its mount all the time!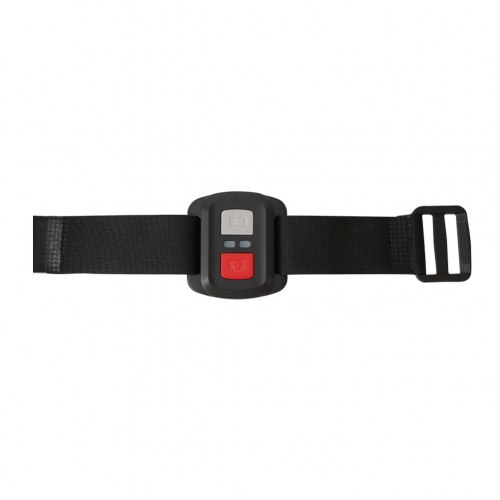 Floating Hand Grip: Filming under water can sometimes let you catch some beautiful scenes, but since the camera is rather compact and dense if you don't it attached to you while diving or swimming it can easily get lost in the water. This is when a floating hand grip accessory comes to the rescue. It ensures that if by some reason that you lose a hold of your action camera under water, the hand grip will carry the action camera with it and float to the surface. Along with its usual bright orange or yellow color, the grip is a lot easier to be spot and found if lost out in the ocean or river, making it one of the best action camera accessory for water related sports.
360 Degree Rotary Wrist Strap: This accessory allows you to have your action camera mounted onto your wrist. With its 360 Degree Rotary joint, you can freely twist and point the action camera to film any direction you want while its on your joint. This makes it perfect for hiking, climbing or any sport that involves mainly the hands and you want to film from the perspective of your hands making it definitely a unique and good accessory to have as its suitable for many situations.
Introducing the AKASO 14 in 1 Action Camera Accessories Kit
Now that we have discussed and looked over just some of the different types of action camera accessories and how they function. Some may ask what are the best accessories to buy? With so many different choices out there, it can be overwhelming to choose from, not to mention sometimes it can be a hassle to buy them as they all are very different and sometimes you need a different one for a different situation. Today we will be looking at an action camera accessory kit that will fix this issue and cover all the accessory needs you will ever have for your action camera, the AKASO 14 in 1 Accessories Kit.

The AKASO 14 in 1 Accessories features 14 different types of straps, mounts, grips, and stands for your action camera. From head straps, suction cup mounts, to octopus tether straps. The 14 in 1 Accessories kit will meet all your needs for your action camera as it has all the accessories you will need for any sport activity or situation. Whether you want to attach your camera onto your body, or have different types of mounts to attach onto your sport vehicles, this kit has all that you will ever need.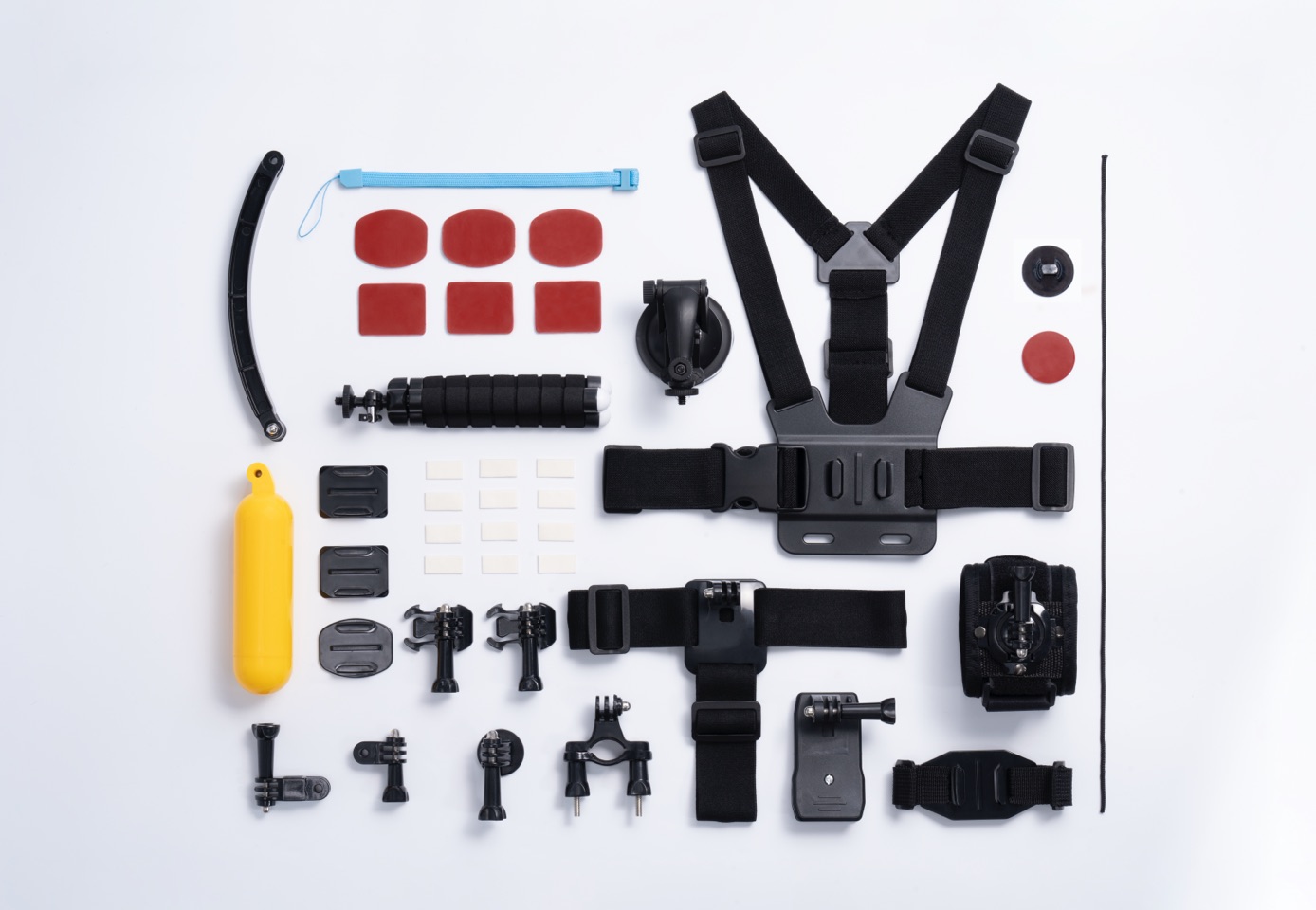 Conclusion
In this article we discussed and explored few of the best action camera accessories out of the plethora of choices out there. There are so many different types of straps, mounts, controllers designed and built for different sports to make your filming experience better and easier. Action Cameras are the best digital film capture devices out on the market. However, in order to film high quality footage you need to have the necessary action camera accessories so that you can focus on the sport and capture good scenes at the same time. If you are interested in checking out AKASO's 14 in 1 Accessories feel free to check the following link: https://www.akasotech.com/product/14-in-1-accessory-kit. Thank you for reading!
Sign up for exclusive offers, teaching guide, events and more.