Forum
/
akaso-ribbon-for-humanity-do-our-part-in-tackling-covid-19
AKASO + Ribbon for Humanity | Do Our Part in Tackling COVID-19
Ivan Raymond
Jan 06, 2021
6
4725
7
AKASO has donated 1,000 KN95 and 18,700 surgical masks to Ribbon for Humanity, a nonprofit public benefit corporation based in California. These masks will be distributed to the communities in need to prevent the spread of COVID-19.
We are all in this global fight against COVID-19 together! Let's all do our parts to keep coronavirus out: wear a mask, wash your hands, maintain social distance.

Like

Save

Share

Comment

pooja pandit
Feb 04, 2023

Grace Matthews
Feb 03, 2023
Nice initiative. People need such kindness to pass through tough situation. I work at personal statement UK. At my company, we also distributed masks and sanitizers to people who couldn't afford them. I am very much impressed by this initiative by AKASO for humanity. Keep it up.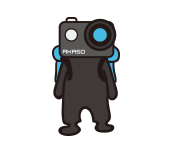 Jess Blanchard
Mar 20, 2021
Thanks for helping out the global community!