The excellent performance of the AKASO action camera in comparison with Gopro (Section Ⅰ)
After a very prosperous period a few years ago, the enthusiasm around the action cam has calmed down a bit. The market is not dead for all that, but it is clearly less diversified than before. A leader with strong competition at the time, GoPro managed to maintain its position, and now,
AKASO
dares to offer alternatives.
This emergence of AKASO is not without advantages, in particular as regards accessories. A large ecosystem of bindings, boxes, and other batteries has been created around the brand's products. AKASO even benefits from this since its mounting system is compatible with that of GoPro.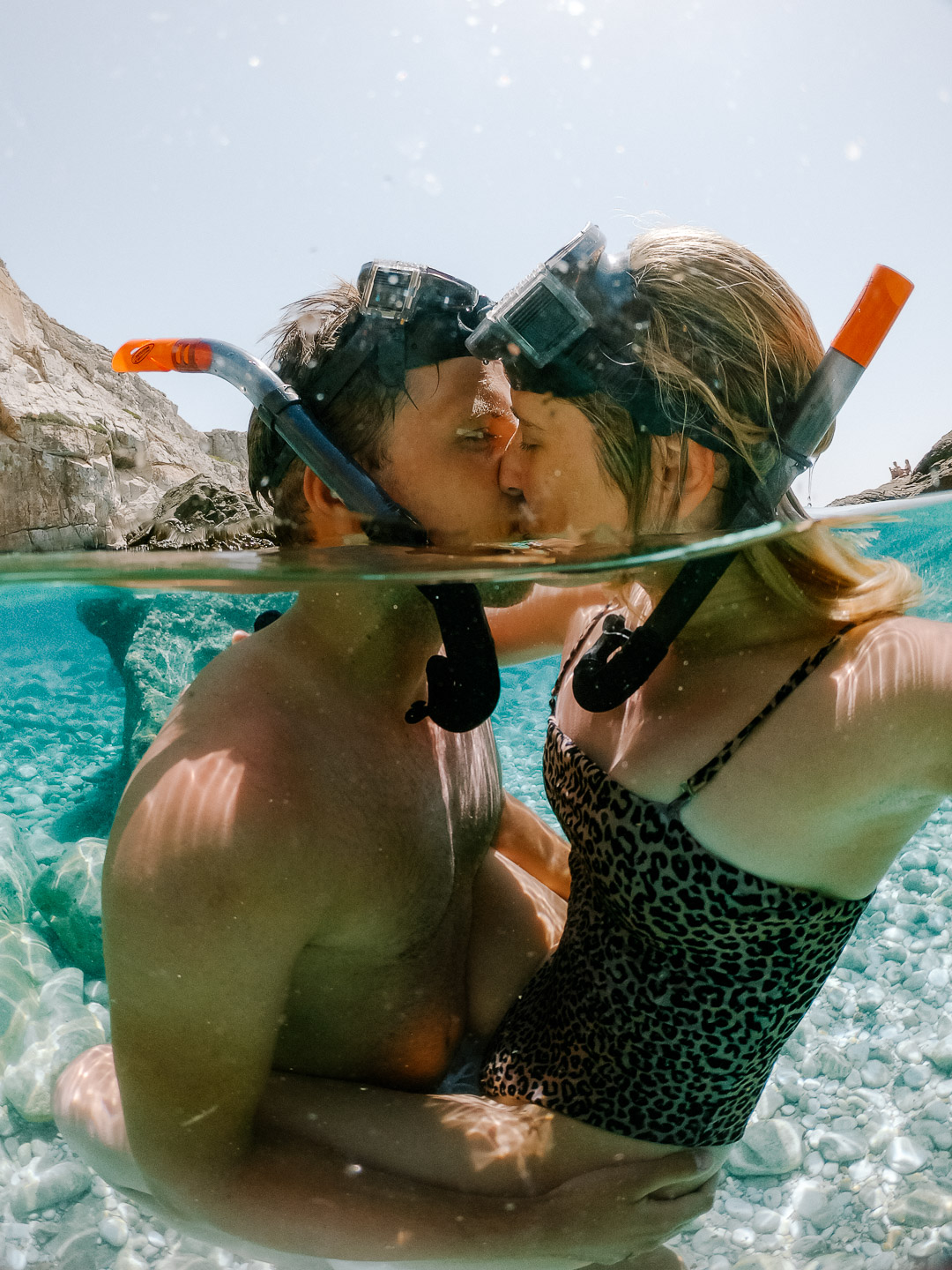 Today, it is the company AKASO which comes to challenge GoPro and DJI by marketing a new sports camera identical or almost to the OSMO Action model but at an unbeatable price. AKASO camera offers almost the same features including the dual display and water resistance without a waterproof case. This is why it seemed interesting to look into this Low-Cost action camera by offering you a complete test.
What is obviously surprising is the quantity of very well-made accessories that come with the camera, namely the waterproof case, the batteries with their charger, the Bluetooth remote control in the form of a watch strap, and all the supports fixings essential for carrying the camera on a bike, on a skateboard, on a helmet, etc. You will have understood that there is everything you need to get off to a good start without spending too much.
Some of the qualities of AKASO that are comparable to GoPro
According to their own statements, the company builds high-quality and inexpensive action cams. AKASO has grown into one of the world's leading action cam brands. In the company's product range, the customer will find action cams, IP cameras, baby monitors, dashcams, fitness trackers, projectors, video doorbells, and drones.
· In terms of configuration, AKASO has already had a big improvement with 8M waterproof, Super smooth 3.0 anti-shake, Sony, and HI Silicon dual solution processing. In terms of pricing, it is also a point worth paying attention to from the point of view of AKASO's main focus on cost performance.
· The AKASO Brave 7 is a GoPro-like action camera with a lot of features. It's a 2-inch touch-screen action camera with 4K 30FPS video capture and superior EIS for 20MP photographs. This is impressive but this camera stands out because of its major benefits, such as the fact that it is portable and compact, it weighs only 80 grams and with an installed battery, and that it has functionalities like a dive mode that intercepts red light beneath the water, and that it is with a protective case in the box, allowing you to take it swimming. Wireless app navigation, a changeable viewing angle lens with four distinct configurations up to ultra-wide, support for period shooting, slow motion, breeze noise control, long exposures, and more are among the other abilities.
· The AKASO Brave 7 is a great deal because it comes with all the accessories you need. The package includes two 1350mAh action camera batteries, a waterproof case, a remote control, a bike mount, a 10x mount, a 2x helmet mount, five tethers, a protective rear door, and more. The Brave 7 has you covered when it comes to features and accessories, so if you're looking for a feature-packed and affordable GoPro alternative, the AKASO Brave 7 is a good choice.
· The undisputed king of cheap action cameras is also an AKASO product - the AKASO EK7000. The device comes with a range of features that don't come close to its price. It has a 12-megapixel sensor and a 170-degree wide-angle lens that can shoot 4K videos at 25 fps. Additionally, the camera supports Wi-Fi and HDMI connections and comes with 2 rechargeable 1,050mAh batteries that are said to record up to 90 minutes of video per cell. The device features a 2-inch LCD display and is water-resistant to 100 feet.
· The EK7000 includes a "Wireless Wrist Remote" for convenient camera control, framing, and video recording through Wi-Fi. The camera also offers a burst mode that captures photos at 30 frames per second, while a time-lapse mode automatically captures photos at set intervals of 3, 5 and 10 seconds. All things considered, the EK7000 is quite possibly the best, time-tested, inexpensive GoPro alternative.
· With the newly updated AKASO Brave 8, there have been noticeable changes in most aspects, including design and video quality. This is one of the best alternatives to GoPro. Filled with design gimmicks and near-professional parodies, the Brave 8 does grab some attention. The fact that it gives you a great user experience for a fraction of what you'll pay for a GoPro is amazing. Overall, the sturdy design adds a little sheen to the device. On the other hand, the 1550mAh battery is something we have a different opinion on. Plus, the Presence is waterproof up to 33 feet, making it a great companion for your adventurous travels.
· The image sensor on the new AKASO matches that of the GoPro. The 1/2-inch CMOS sensor on the camera lets you capture high-quality images and facilitates better video output. The 48MP from Brave 8 feels pretty good. The image is not overexposed. You can choose from three picture modes, ultra-wide and portrait. Wide-angle images look quite nice and sharp.
Read More>> The excellent performance of the AKASO action camera in comparison with Gopro (Section Ⅱ)
Sign up for exclusive offers, teaching guide, events and more.