Estimated to ship within 2 business days after order confirmation.
AKASO EK7000 Pro Action Camera
Bundle
EK7000 Pro Standalone
$84.99
                        Standalone includes 1x EK7000 Pro
                      
We accept credit card and PayPal payments.
In the Box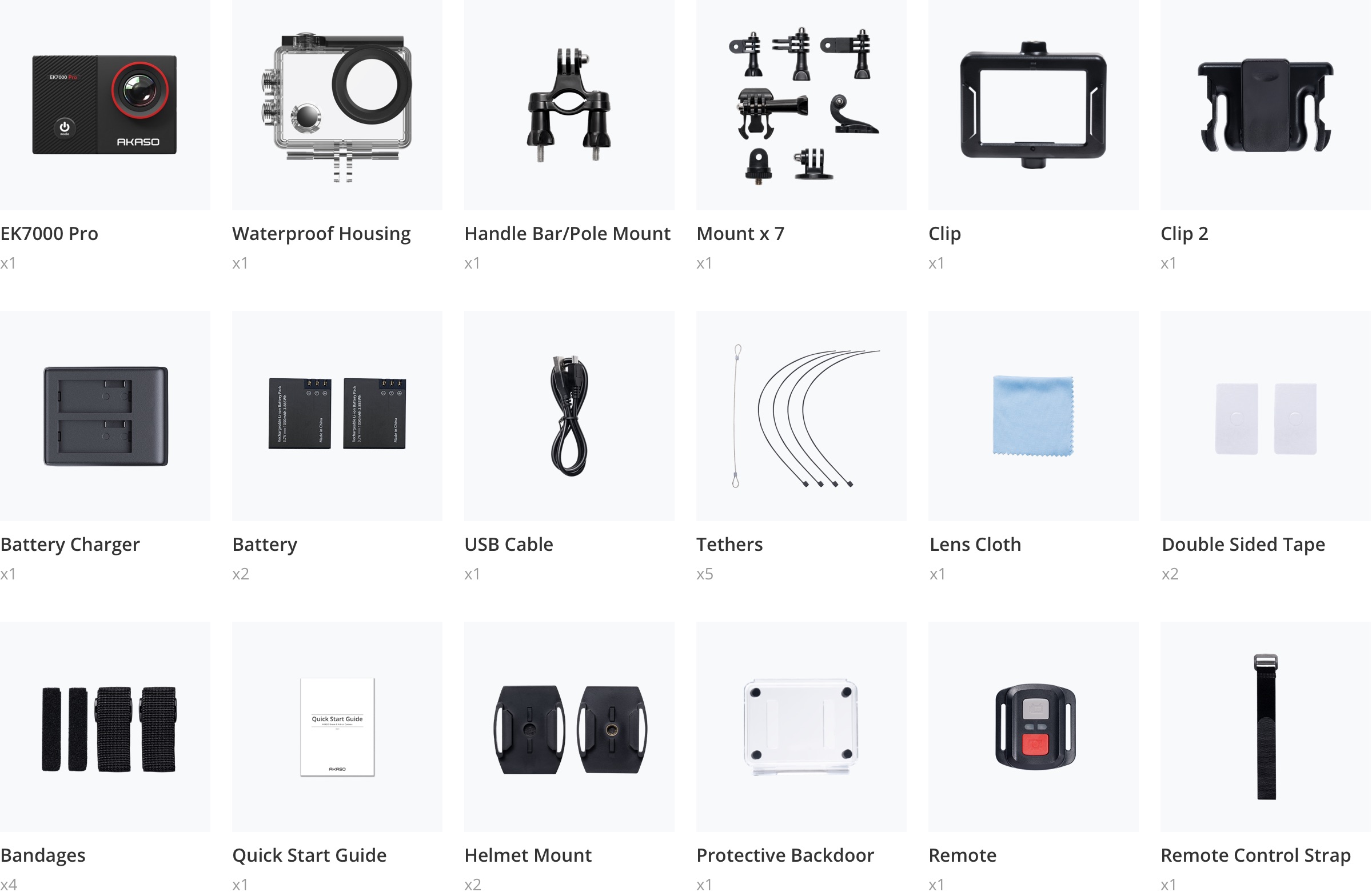 FAQ
Where can I check the camera version number?
How to adjust the volume?
Does it support loop recording? How long is it?
Does it support upside down (Image Rotation) ?
Does "Image Stabilization" work with 4K/2.7K and "Time Lapse Video"?
Is this action camera a touch screen?
On the EK7000 Pro, what are the lens degrees for the settings super wide, wide, medium and narrow?
Can this camera be used as a dash cam ? Is the view angle wide enough ?
Is it possible to charge the battery connecting directly to the electric outlet?
Does this camera have external mic hookup?
How long does it take to charge the camera?